Virtual credit card India is something great financial instrument for the people who face difficulty during online payment which requires credit card details (credit card is mandatory).
Virtual credit card is the solution.
In this article, you will get the top 13 Virtual credit card in India and also get complete information on virtual cards. 
But before that.
What exactly are virtual credit cards?
Virtual credit cards (VCCs) are cards with no physical existence at all, they are designed to protect one's original card information which sometimes used as forgery activities.
VCC is kind of prepaid card which only be used with the amount loaded, in case your virtual card is hacked to would only be used with your loaded limit only.
In the current scenario, all kind of online payments and online purchase are made from the credit card, and the user required to inject the credit card information into the website, which was later misused by techno hackers (cybercriminals) and they can steal or misuse you all high valued credit limit.
To avoid this situation, one can use virtual credit cards (VCC).
Key Features of Virtual credit card India (VCC)
A Virtual Credit card can be linked from any bank net banking, you can load the amount online according to your requirement.
Virtual Credit Card (VCC) are excepted at any merchant site that accepts Visa and Master Debit/Credit card.
You main Debit card or credit card is completely secure, all you can to inject virtual card number and details into websites.
Similar to Debit/credit card, VCC also verify you transaction through OTP (One Time Password).
You can also avail the discount & offers for using this virtual debit card.
This card is totally free of charge bank does not charge anything for this card.
Drawbacks/Disadvantages of Virtual Card India (VCC)
As everything have some pros similarily have some cons. Let's drive in and find out drawbacks of VCC.
Since its a virtual card, you can not use this physical card at merchant swipe machine.
Mobile Wallet is far more user-friendly than the virtual debit card.
You can not withdraw cash from your virtual card.
In most of the websites like service providers allow the person to get a free trial for saw 7 days, but after that, you must be paid, before subscribing for the free trial, you have to enter your card details, which they will automatically pay their service fee. In that scenario, the Virtual credit card is the best product.
List of Banks provides Virtual Credit Card (VCC) in India
There are few banks provide Virtual Credit Card (VCC) to their customers.
HDFC NetSafe Virtual Credit Card
Features and Benefits of the HDFC Bank Virtual Credit Card
The card limit depends on injecting the amount into your VC card.
The Netsafe card is valid only for one single transaction.
HDFC Virtual credit card is totally free of cost, no such charges are imposed on the applicant.
The amount will be refunded to the cardholder's account if the transaction is not made within a specified time period (usually 24 hours).
The cardholder may generate a maximum of 5 virtual credit cards per day(5 transactions).
SBI Virtual Credit Card
Features and Benefits of SBI Virtual Credit Card
SBI existing customer can apply simply by Login through Net banking.
The card is valid up to a maximum of 48 hours or till the transaction is complete.
There is No limit of a generation of virtual card per day.
Minimum amount is ₹ 100 and maximum up to ₹ 50,000.
Follow Step by Step Guide to Generate SBI Virtual Credit Card
Also Read: HDFC Bank Freedom Credit Card
Kotak Bank virtual credit card India
Another Virtual Credit card Kotak Bank valid for single use expire within 24 hours.
Free to use
How to use Kotak Netc@rd
Choose the product or service you like to purchase online from the website.
Proceed to payment of the product you have selected.
Select Debit card as the mode of payment.
Next, log into your Kotak Mahindra Bank net banking account.
Click on the Kotak Netc@rd tab.
Click on generate Kotak Netc@rd.
Once you click on that, an OTP (One-time password) will be sent to your registered mobile number.
Enter the OTP.
Select the account you wish to transfer money to your limited Kotak virtual card.
Enter the amount you wish to transfer.
Click on "generate".
Once the virtual debit card is created, the card number will be displayed and the expiry date.
On the merchant establishment website, enter the virtual card details in the payment gateway section.
Confirm the payment.
Also Read: HDFC Bharat Cashback Credit Card
Axis PAYGO
Axis PayGo Wallet introduced for the customers as one of the best virtual credit card India.
Cashless transaction
You can load money via SMS or mobile app.
Customer to be eligible for opening an Axis PayGO Account should be an existing Axis Bank saving account customer.
Union Bank Digipurse Wallet
Union Bank Digipurse is a digital wallet which was easily used by the customer, all you have to do is download the mobile app, inject your details and transfer the money into Digipurse, and Get Set GO.
The minimum top-up amount is ₹ 500 and the maximum amount is ₹ 10000 per month.
You can execute all kind of digital payments like bill payment, DTH recharge, Mobile payments etc.
The main drawback of this card is it does not provide any transaction history so you will not be able to check the account statement of all your spending.
And the plus point is You DO NOT need a Union Bank account to use the DigiPurse Wallet. It can be loaded using a debit card or net banking of any bank.
The initial top-up amount is ₹ 500.
The maximum top-up amount is ₹ 10,000 per month.
Maximum wallet balance limit is ₹ 10,000.
Also Read: HDFC Solitaire Credit Card
American Express Virtual Card
Using the Amex Go app you can generate American express Virtual credit card. There is an option you will get the physical Card for making purchases in person.
ICICI bank virtual card
ICICI virtual credit card (VCC) a basically an add-on card issued against a primary card. This card is used for all online transaction, you will get all card number, CVV number & expiry date all in virtual credit card (VCC).
Features of ICICI virtual credit card (VCC)
There is no physical existence of this card
You can check your virtual credit card (VCC) transactions online in your primary credit card statement.
ICICI virtual credit card (VCC) is Safe and secure, hassle-free and convenient.
Get 1 Reward Point on the spending of ₹ 100.
No additional fees or charges levied on a virtual credit card.
List of Apps & Services Providing Virtual Cards (VCC) in India
Payoneer virtual credit card
Payoneer service provides you a facility to create virtual credit card (VCC). Although it is not a banking service provider you can use 100% secure.
You can simply apply for Payoneer virtual credit card and fill sign up form which required to enter all your details like email ID, address with pin code and Bank account details.
Conversion Rate USD To INR – 2.00% above mid-market rates. Lower pricing available for high volume customers.
Here is your VCC ready to use. You can start making payments in currencies like Euro, USD, etc. It doesn't take much time to create a virtual card.
Also Read: IRCTC RuPay Pre-Paid Debit Card
Oxigen virtual card
Oxigen is application based service, which was used without a bank account, but verification of KYC is compulsory.
One of who service provider who provides virtual cards India they use app-based technology. They tie up with RBL Bank to provide Prepaid RuPay card.
It's a normal Debit card with 16 digit number, expiry date and a CVV/CVV2 code which can together be used to make payments at any online retailer in India.
This card saves your original card details from online forgery. If your virtual card is compromised, you only get a loss of amount loaded in your virtual card.
It the best card for parents to hand over to their children, which was totally in control with the parents. This way the parents will not have the fear of card details being mishandled by the child.
Freecharge GO Mastercard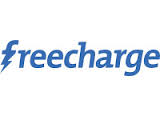 Freecharge GO the fastest way to generate Mastercard, Make your payments faster & simpler.
Almost Everybody heard the name of this mobile app. this is most popular for recharge, bill payments online platform which not only pays your bills but also gives you attractive cash back.
FreeCharge in collaboration with Yes Bank.
Slonkit Prepaid Wallet
Another smartest mobile wallet, to teach your children smartest way to spend. The Slonkit mobile app turns your phone into your very own "Money Manager" with DCB Bank.
Key Features of Slonkit Prepaid Wallet App
Slonkit card is celebrated with DCB Bank.
The user learns and manages their spending manner.
They issue the physical card, not a virtual card.
The Slonkit card is your VISA prepaid card.
This card is used as a normal credit card, All kind of spending are strictly monitored by the Parents and their children both.
Also Read: State Bank of India IRCTC Credit Card
Ewire virtual credit card
Ewire (earlier known as Cashier and website named as liveewire) is another platform through which you can forget to use your original debit or credit card.
It is one of the virtual credit card India (VCC) with CVV and auto-expiry.
You can download the Ewire mobile app from your mobile.
Fill all the details required in the app.
After verification, you can easily apply for your card.
Ewire also provides an additional discount at selected merchants.
How & Where to use Ewire virtual credit card (VCC)
Recharge – Ewire gives you access to a wide range of online recharges (Prepaid & Postpaid).
Money Transfer – Allow the user to sit on your couch and transfer the money need not go to the bank.
ATM Withdrawal – You can also use your Ewire virtual credit card India to withdraw money from your ATM.
Bill Payment/Shopping – All kind of Bill payments and shopping are very easy to execute.
Online Purchase – This card has smarted way to use (Netflix, Hotstar, Amazon prime) all online channels subscription.
lazyPay
Its a website and mobile-based service just like a credit card which allows the user to pay their bill later.
LazyPay gives you a credit limit of ₹ 1,00,000 for :
Instant Personal Loan
Pay Later
EMI Plans
Avail instant online loans from 3 to 24 months at interest rates from 15% to 28%. The processing fee of 2% will be applicable on the amount withdrawn.
Pay later – You have to check your credit limit after filling your KYC details. All purchases are consolidated into a LazyPay Bill, Payment due on 3rd & 18th of each month.
You can enjoy your purchase from Flipkart, Make my Trip, Zap and convert your payment into EMI from Lazy pay.
Also Read: Best Credit Cards against Fixed Deposit
Final Verdict
According to shoutmeloud.com Bloggers and Freelancers often have to make payments online for goods and services like web hosting and advertisements.
Virtual credit card India (VCC) is the best option for web bloggers like me, parents and students. It's quite simple to create Virtual credit card India with help of App and banks.